Stop at High Efoil Price? - Waydoo is the Perfect Solution
You may have been hooked by efoiling, which has brought classic foiling to a whole new world: no need stealing the wakes of passing boats or limiting to certain places, allowing you to foil anytime you like and wherever you want, on the ocean, lake or even canal. However, you may also stop at its high price – Liftfoils eFoil (12,500 USD) or the Fliteboard (12,595 USD / 10,600 EUR).
Looking for a cheap electric hydrofoil? Waydoo meets your expectations, only 6,199 EUR, nearly twice cheaper than Fliteboard and Liftfoils. "Cheap" here does not mean a compromise to quality, but more in the way of "not that expensive."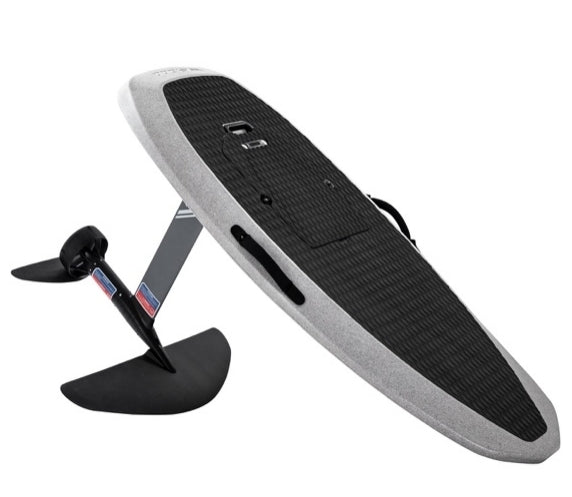 How could Waydoo provide a more accessible price without a bargain in its quality and performance?
Location:
Waydoo lies in Shenzhen, the world's largest manufacturing hub of electronic products. It operates its own factory that sources all raw materials and components locally, contributing to a lower material and transportation cost.
Talents & IP:
The city is also regarded as China's Silicon Valley, with close access to an immense talent pool so that Waydoo doesn't need to cost that much for hiring high-tech talents. With nearly half of employees from an engineering background and a strong R&D team, Waydoo owns lots of proprietary IP and patents, reducing licensing costs.
Innovative Design:
Thanks to the solid technological foundations of electrical engineering, industrial design, and manufacturing, the R&D team creatively utilized common and accessible material, EPP, which is easier to mass-produce, highly productive but damps well. That's why their eFoils are friendlier to your wallet yet uncompromising on durability and performance.
With all these reasons and innovation sitting at the core of its rapid expansion, you will never be concerned about the quality and use experience of Waydoo about its lower high price. Here are more pros you should know about Waydoo.
Expanded polypropylene (EPP) foam reinforced with an aluminum alloy frame. The dampening properties of the material reduce the risks of injuries from body-board contact.
Lowpropeller noise.
Quick assembly, plug-and-play battery. Waydoo Flyer ONE is the world's first integrated, cordless electric hydrofoil, while other efoils are still with cables.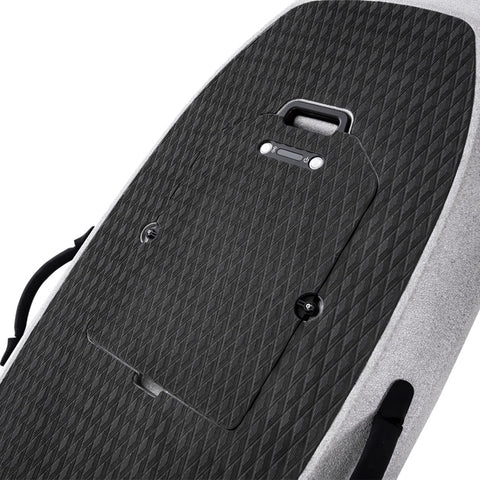 Contributing to EPP Foam + Aluminum Alloy Frame, Flyer One weighs exceptionally light, easy for you to carry, making your journey more enjoyable.
Waydoo team listens. You can always see Waydoo team members getting involved in discussions with users in Facebook groups, from customers' questions or feedback to improvements information on software and hardware.
In summary, holding the goal of making foiling easier and passion for making efoil boards affordable for everyone interested in this water sport, Waydoo produces excellent but more accessible electric hydrofoil surfboards.
Don't stop expanding your riding possibilities because of the price, let's explore Waydoo at https://waydootech.com/
---